Search engine optimization SEO is the first thing brands require. In addition, it is the most practical and economical approach to learning about and connecting with customers during crucial periods. So, what other benefits does it provide? We will discuss the topic specifically in this blog. Let's dive in.
What's Behind SEO's Meteoric Rise in Significance?
An internet presence is essential in today's competitive marketplace. Therefore, making a website is the first step, but you also need to make sure that your intended audience finds it at the right time. SEO is where it gets interesting. Search engine optimization (SEO) is the practice of enhancing your website's visibility in search engine results pages (SERPs) for targeted keyword phrases. This SEO work should now be done under the supervision of trained pros. Techsharks is an SEO marketing agency where you can locate them.
Not persuaded yet? Then, let's talk about why you need to enhance your SEO game.
Use Voice Search to Have Your Voice Heard
Optimizing your website for voice searches is becoming increasingly vital as voice search. Meanwhile, virtual assistants like Siri and Alexa continue to gain in popularity. Likewise, you may increase your visibility in voice search results by answering frequently asked questions and utilizing natural language.
Camera, Action, And Fine-Tuning: Make Your Videos More Noticeable
Videos are growing in popularity, and you may expand your audience by making them search-engine friendly. You may boost your video's visibility in search results. Hence, attract more viewers by including well-placed keywords in the video's title, description, and tags.
Demand TheSpotlight: Make Sure Your Material is Optimized For Featured Snippets
The prominence of featured snippets, or "position zero" results, in search engine results, is growing. Hence, your content's exposure and click-through rate can be improved by optimizing it to be displayed as a featured snippet.
Get your Company's Name Out There: Use Google My Business to Organize Your Data For Search Results
Using the free Google My Business tool, you can choose how your business appears in Google services. These services consist of searching and Google Maps. Therefore, you may get more people to visit your storefront by improving your Google My Business listing so that it appears higher in relevant local search results.
Avoid Falling Behind The Times: Make Sure Your Website Is Mobile-Friendly
Search engines increasingly favour mobile-first indexing, which benefits mobile-friendly websites by giving them a higher page rank. Thus, the user experience and search engine rankings can both benefit from mobile-friendly website design.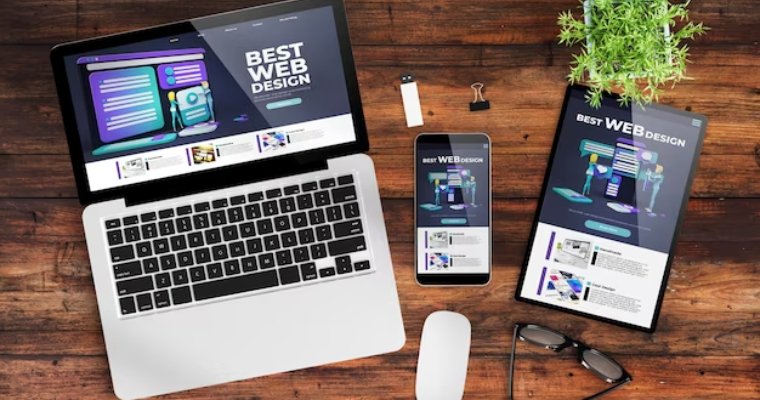 Learn How To Promote Yourself Locally: Getting More People To Visit Your Store
If you want more people to visit your store, you should optimize your website for local search. Local search engine optimization (SEO) is the process of increasing a website's exposure in local search results to increase foot traffic. The search area is limited to a region. Hence, less competition and more visibility.
Utilize AI and ML To Their Full Potential
Optimizing your website for AI and ML can increase your SEO because these two features are becoming increasingly important in search engine algorithms. Hence, you can increase your chances of getting visibility in search results if you write naturally and provide useful, high-quality information.
Get Personal With Your Users
Search engine optimization (SEO) is becoming increasingly dependent on the ability to personalize a user's experience with a website. You can boost your search engine rankings and get more people to visit your site. Likewise, you use data and analytics to make it more relevant to them.
Highlight Visual Elements: Captivating The Listener or Reader
Optimizing your visual material for search will help you reach a larger audience in this age of rapidly expanding social media platforms like Instagram and Pinterest. Likewise, boosting Image search results and website traffic can happen by both making strategic use of keywords in image names, descriptions, and alt tags.
To Rank Higher In Mobile-First Indexing, It's Important To Maintain a Competitive Edge
With more and more people using mobile devices to conduct online research, it is crucial to ensure that your website is optimized for mobile-first indexing. You can boost website traffic and improve the user experience with responsive design and performance optimization.
Using The SEO Content's Full Potential To Take Over The Web
To increase the time users spend on your site, you need to provide them with the material they find interesting and useful. Conversions and sales can be boosted with SEO optimized content by drawing in more visitors and keeping them interested through relevant information. To speed up your SEO development process, you can use either a free or paid optimization tool.
To Increase Your Online Visibility, What Free SEO Optimization Tools Are Available To You?
Let's discuss the best free SEO optimization tool free of cost as well paid one:
Google Analytics is a free service that gives you detailed information about your website's traffic, such as the number of visitors, the pages they view, and how long they spend on each page.
With Google Search Console, you can keep an eye on how your site is doing in Google's search results, keep tabs on how visible your site is, and discover any problems that may be hurting your search engine rankings.
With MozBar, a free browser plugin by Moz, you can quickly view important SEO metrics for any website, including domain authority, page authority, and backlinks.
SEMrush is a freemium program that has many applications in search engine optimization (SEO), such as keyword research, site audit, backlink analysis, and more.
Yoast SEO is a free WordPress plugin that assists with search engine optimization. Content analysis, XML sitemap production, and more are just some of the functions it provides.
In addition, you need to stay abreast of the latest marketing tools and techniques to consistently boost your SEO game.
A Few SEO Myths Debunked
Now, let's talk about some obscure details of SEO optimization to help frame the topic:
SEO consists primarily of off-page activities (75%) and on-page activities (25%).
Approximately 3.1% of all English inquiries on Google are impacted by the Penguin algorithm.
Your company could suffer from poor SEO. Search engines may downgrade your site's ranking if you employ spammy techniques like buying backlinks or overusing keywords in your content.
ComScore predicts that by 2020, voice searches will account for 50% of all queries.
Lastly, the typical length of a Google first page result is 1,890 words, as reported by the SEO tool Backlinko.
To Sum Up
To summarize, SEO should be a top priority in your digital marketing plan if you want to gain the confidence and credibility of your target audience. And, if you want to raise brand awareness, and increase website traffic and conversions. Then, why hesitate? Increase your internet presence immediately by working on your SEO.