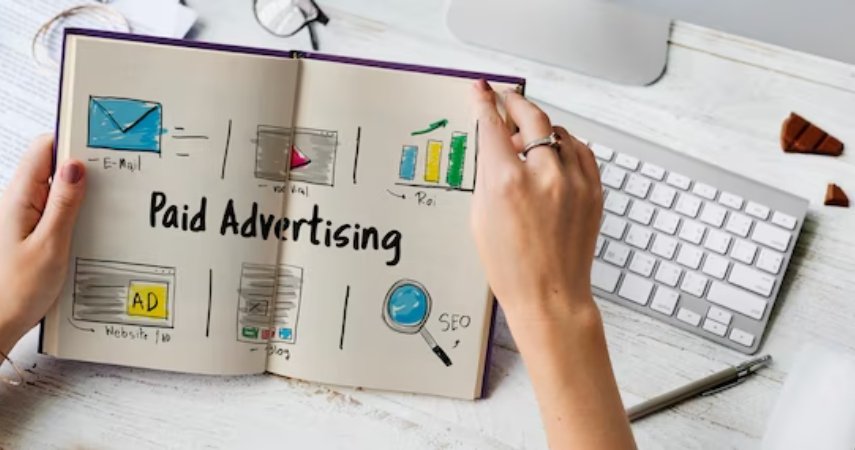 Spending More! Still Gaining Less?
To succeed in today's digital world, businesses must be visible online. That's how Techsharks comes into the scene. This digital marketing agency specializes in assisting businesses to succeed online. This company can help your business stand out in a crowded field with expertise in paid search marketing, social media advertising, email marketing, and more.
But, what is paid search marketing? It's one of the most effective methods to get your business in front of potential customers, and Techsharks can guide you through the complicated world of sponsored advertising to guarantee your campaigns are successful. 
This blog post will provide you with a great deal of data on Paid advertising. Let's dive in right now!
Bidding and Buying in the Paid Marketing Process
When it comes to sponsored search marketing, paid search marketing is about bidding and buying. Likewise, purchases have a huge impact on ad placement as well as the amount that advertisers pay for each click.
For advertisers to more effectively control both their traffic and their budget, they can set maximum bids (the most money they are ready to spend in exchange for a click on their ad) and have these maximum bids dynamically updated according to the preferences they have selected for their targeting. After all, bidding and buying are the two most important aspects of sponsored search marketing.
Likewise, marketers may get the best possible results for their campaigns by employing bidding and optimization tactics that are specifically tailored to the company goals they wish to achieve, such as an increase in clicks, conversions, or profits.
The improvement of effectiveness of search engine marketing (SEM) efforts can happen. Likewise, the controlling of Ad expenditure can happen more effectively. Moreover, the generation of qualified leads will take place by carefully limiting bids and optimizing procedures.
Why Is Paid Marketing Required For Business Growth?
The first reason paid marketing is essential for business growth is that it allows you to reach your target demographic. If you want to offer items or services, you must first understand your target demographic and how they use the internet. This information may be utilized to build advertising that appeals directly to them, increasing the likelihood that they will click on them and engage with your brand.
Another reason why paid marketing is essential for business success is that it raises brand recognition among consumers who may not have heard of your company previously but may be interested in what it has to offer if given the chance (think of new clients).
Paid advertising gives businesses like yours valuable real estate on websites like Google and Facebook where customers are actively searching for products/services like yours, boosting the likelihood of making sales opportunities available solely through these platforms!
Paid advertising also gives businesses like yours access to vital data about client behavior trends, which could lead to improved conversions over time!
Advantages of Sponsored Ads in the Current Situation
Paid marketing has become a crucial component of many organizations' digital marketing strategies. Paid marketing helps businesses to target specific groups based on demographics, interests, and behaviors, boosting the likelihood of reaching the correct customers.
One of the most known benefits of sponsored ads is that they can boost brand visibility and awareness by putting ads in front of potential buyers who might not have noticed your company otherwise.
Paid marketing campaigns can offer quick results, as opposed to organic marketing efforts, which might take months to establish popularity.
Measurable Results: Businesses can track and measure the performance of their campaigns using paid marketing. Hence, allowing for optimization and a higher return on investment (ROI).
The alteration of Paid marketing campaigns can work in real-time, allowing businesses to react to market developments or change their strategy based on performance.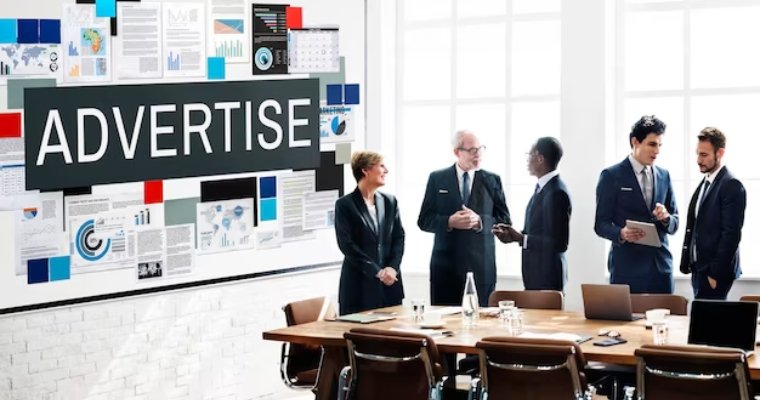 Wait, It has Drawbacks Too!
The way of Paid Promote may be costly, and businesses must carefully manage their budgets to maximize their return on investment.
Some consumers may disregard or dismiss paid advertisements, resulting in lost money and poor results.
Overexposure to the same advertising can cause ad fatigue, prompting users to tune out or even form unfavorable associations with the company.
Paid marketing is a highly competitive industry, and businesses must differentiate themselves from their competition to win.
There is always some risk with paid marketing initiatives, and businesses must carefully monitor and manage their campaigns to prevent wasting resources or harming their brand name.
How to Get the Most Out of Your Paid Marketing?
According to the Bureau of Labour Statistics. There is expectation that the rise of marketing employment demand will increase 10% in 2026, outpacing the national average. Here are some pointers to help you make the most of your paid marketing efforts:
Set specific objectives: Define your paid marketing campaign's goals and objectives, such as increasing website traffic, generating leads, or increasing sales. This will assist you in remaining focused and measuring the performance of your campaign.
Understand your target audience: Investigate and comprehend your target audience's demographics, interests, and behaviors. This will allow you to build more focused and effective advertisements.
Select the appropriate platform: Choose platforms to promote appropriately for your target audience and goals. For example, if you want to attract younger audiences, you should concentrate your efforts on social media sites such as Instagram or TikTok.
Create intriguing advertising content: Create aesthetically appealing, engaging, and relevant ad content for your target audience. Use high-quality photographs or videos to convey a clear and appealing message to your target audience.
Optimize your landing pages: Ensure that your landing pages are conversion-optimized and matched with your ad content. This increases the likelihood of consumers executing the intended action, such as purchasing a product or completing a form.
Keep an eye on and optimize: Monitor the performance of your paid marketing efforts regularly and make adjustments as needed. To increase results, you may need to tweak your targeting, ad content, or campaign budget.
Track and evaluate outcomes: Track and measure the performance of your sponsored marketing efforts using analytics tools. This will assist you in determining what is and is not working, as well as making data-driven decisions for future initiatives.
By following these recommendations, you may maximize your paid marketing efforts and reach your marketing goals.
Paid Marketing Best Practises
Paid marketing is an excellent strategy to get your company in front of new clients. However, it is critical to understand that there are best practices for paid marketing, and if you do not follow them, your efforts will be futile.
1. Different Campaigns Should Be Tested.
You should experiment with different advertising and landing pages to find which ones work best for your target demographic. This will assist you in optimizing for mobile devices and targeting the appropriate audience based on their interests and demographics.
2. Prepare for Mobile Devices.
If visitors aren't seeing or clicking on your advertising because they're using smartphones or tablets rather than desktop computers, those clicks won't count towards earning money with Google AdWords (or any other platform). Make sure that all of the images in these ads look nice on all types of screens. They have to be seen whether someone is using an Android device or an iOS device like an iPhone XS Max Plus!
Common Paid Marketing Mistakes to Avoid
Making no budget.
There is no mobile optimization.
No role of testing in Campaigns.
Paid Marketing Tools and Resources.
A variety of paid marketing solutions are available to assist you in beginning your process. Hence, managing your campaigns. Here are a few of the most well-known:
Google Ads (formerly AdWords)
Bing Ads (formerly Microsoft Advertising)
Facebook Ads (formerly known as Promoted Posts on Facebook)
Twitter advertisements
Paid marketing is a vital component of any company's growth plan. It can, however, be costly and time-consuming. Set a budget, analyze data, and develop attractive ads to get the most out of your sponsored marketing efforts.