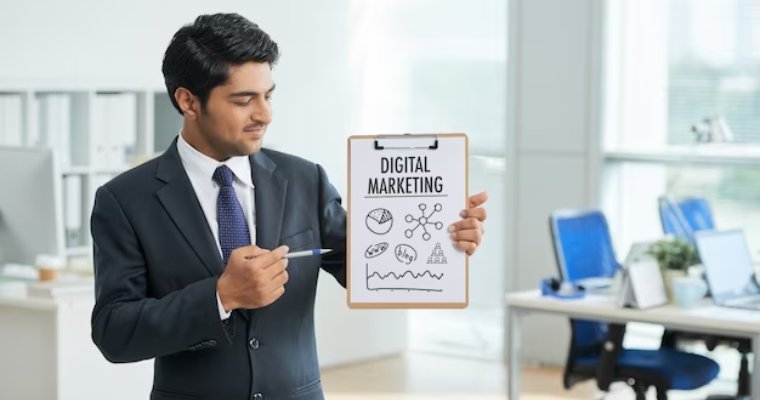 The world is constantly evolving and so are the trends. In marketing, where you need to stand out from the crowd, you also need to adapt according to the needs and requirements of the targeted audience. The importance of digital marketing is all about creating more leads, driving sales, and raising brand recognition using different online channels such as social media, search engines, and emails, among others. The industry has seen tremendous growth over the years as a result of increased smartphone adoption and internet penetration across cities across India, creating new opportunities for businesses looking to expand their digital reach to not only stay competitive but also thrive in the face of stiff competition from other businesses operating within their respective niches.
To obtain greater exposure on search engines like Google or Bing, you should concentrate on growing your brand via content development and social media involvement. Techsharks can help with this. This company is a digital marketing services provider that can assist your business become stable and profitable.
This blog will discuss everything about marketing on online platforms and all the reasons that have contributed to its rise.
Main Marketing Types
There are several sorts of marketing, each with its own set of advantages and disadvantages. The most prevalent types are as follows:
SEM stands for search engine marketing. This is paying for adverts on search engines such as Google or Bing to generate traffic to your website. You may also use SEM to increase your website's organic exposure by raising its position in search results pages (SERPs).
SMM stands for social media marketing. This is marketing your goods or services on social media sites such as Facebook and Twitter via posts, videos, and other material that directly appeals to prospective consumers' interests.
Content marketing is the process of creating original content that educates consumers about a specific topic relevant to your business goals while simultaneously driving them back to your site where they can directly purchase something from you – either immediately or later when they're ready!
The Advantages of Web Marketing
Digital marketing is a strong tool for getting your word out to the appropriate people. It's also a good approach to promote brand exposure, consumer engagement, and sales.
Here are a few advantages of marketing digitally:
Increased reach – Because it is available 24/7, 365 days a year on any device with internet connectivity (including smartphones), marketing has a greater reach than conventional forms of advertising. This implies that more people will be aware of your company than ever before!
Better ROI – Because digital advertising is less expensive than conventional means such as print advertisements or television commercials, it gives greater ROIs when utilized appropriately (you'll know whether your campaign was successful because you'll have data from Google Analytics).
How to Select the Appropriate Marketing Channels Online
When it comes to selecting the best marketing services channels, there are a few factors to consider.
First and foremost, you must research your intended audience. This may be accomplished by asking yourself the following questions:
Who is my intended audience?
What are they concerned about?
How do I contact them?
Making a Marketing Plan
Determine your goals.
Make a plan of action.
Determine the appropriate KPIs
Make a schedule and assign tasks.
How to Evaluate the Success of Your Marketing Campaigns
Configure tracking and reporting.
Monitor the performance of your website.
Calculate social media engagement.
Keep track of conversions
Best Marketing Practices in India
Make your site mobile-friendly.
Customize your content.
Visuals, such as photographs and videos, may help you convey a narrative and interest your audience.
Use influencers to spread the word about your business or product in a genuine manner that connects with their followers–and then listen!
A/B testing (or multivariate testing) allows you to test several versions of adverts, landing pages, emails, and more to discover which ones convert the most leads into customers or sales.
Google Digital Marketing: New Trend
Google provides digital marketing courses and certifications to help students create and execute successful online marketers strategies.
These courses include email, social media, and SEO.
The Fundamentals of Digital Marketing, Marketing & E-commerce Certificate, and Google Digital Marketing Professional Certificate are offered.
Online marketing certifications are available on course sites after completion.
The Google Marketing Platform, a single advertising and analytics platform, improves marketing and outcomes.
Avoiding These Common Marketing Mistakes
Performance is not being tracked. If you're not monitoring the outcomes of your marketing strategy, you're probably spending time and money on unproductive techniques.
Failure to customize content: Consumers demand individualized, relevant experiences, and they'll go elsewhere if they don't receive them from you (or your rivals).
Failure to optimize for mobile devices: According to Google, mobile devices currently account for more than half of all internet searches; this proportion is predicted to rise to 70% by 2020! In today's hyper-connected world, where people expect instant gratification from their online interactions with brands – including those involving customer service inquiries or product purchases made through e-commerce sites like Amazon or Flipkart. if your site isn't optimized for mobile users, it might as well not exist at all.*
Analytics Ignorance: You won't know whether anything works until you first test its effectiveness!
How to Use Artificial Intelligence and Automation in Marketing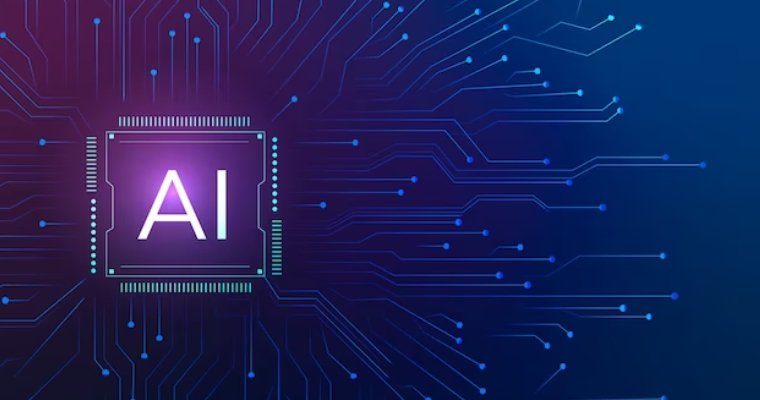 The most efficient strategies to grow your online marketing efforts are AI and automation. The following are some examples of how you may include AI and automation in your online promotion strategy:
Chatbots powered by AI may be used to automate customer care, support, sales, and other tasks. Chatbots enable you to communicate with clients through social media platforms such as Facebook Messenger or WhatsApp without the need for extra personnel.
Automate customer segmentation with machine learning algorithms, which will provide insights into what type of content each person prefers based on previous behavior patterns such as clicks made while browsing through various pages within different sections, including blog posts written about specific topics that are directly related again.
Digital marketing is a quickly evolving sector, and you must stay current. So, stay updated and aware.