Establishing a strong brand presence is critical for organizations looking to thrive in today's competitive internet world. The expansion of social media has transformed how brands communicate with their audiences, making it vital for businesses to leverage the power of platforms such as Facebook, Instagram, Twitter, and LinkedIn. Enter Techsharks, your go-to Social media marketing agency in Delhi, ready to take your brand to new heights and maximize its digital impact.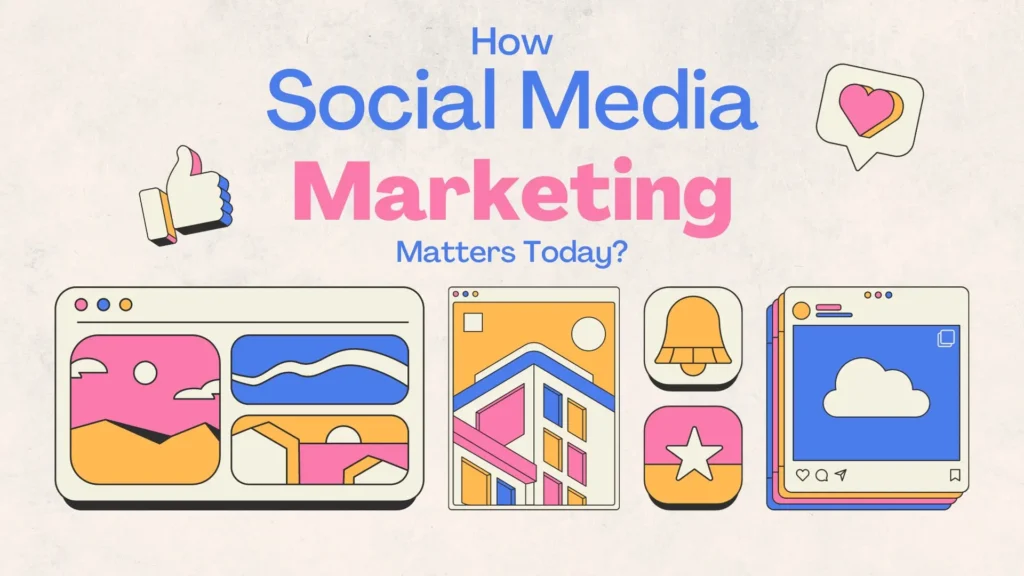 How Social Media Marketing Matters Today?
Social media marketing has become essential to modern business strategy, impacting brand visibility and client interaction. Likewise, its influence in today's market is unrivaled, molding customer views. Thus, driving company success.
1 Reach and Connectivity on a Global Scale
All professional social media marketing agencies marketing strategies allow instant global connectivity that transcends geographical limits.
Additionally, agencies take advantage of the real-time aspect of social platforms to facilitate rapid audience participation.
Agencies use analytics to collect critical consumer data for informed decision-making.
Likewise, staying on top of trends allows brands to be current and responsive.
2 Brand Recognition and Visibility
Social media helps brands to be seen and recognized around the clock.
Makes captivating brand storylines. Most importantly, these agencies use graphics and storytelling.
Similarly, advertising agencies create tailored marketing campaigns for specific demographics.
Shareable material allows initiatives to go viral, increasing their impact.
3 Customer Loyalty and Engagement
Social media allows for direct brand-consumer communication.
Agencies convert client input into concrete initiatives for improvement.
Agencies quickly adjust to real-time trends and digital changes.
Lastly, one of the tactics of social media marketing companies is characterized by quick pivots based on market dynamics.
4 Marketing Through Influencers
Influencer collaborations provide legitimacy to brand communications.
Then, agencies strategically engage influencers to increase brand reach.
Agencies keep brands abreast of technological advancements, platform improvements, and upcoming trends.
As a result, social media agencies implement innovative methods to help brands stand out.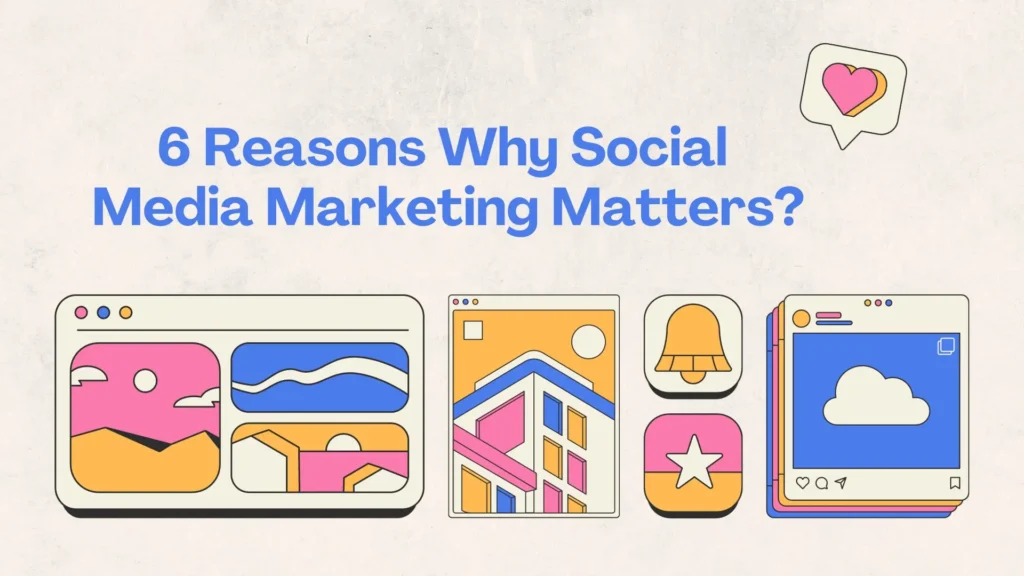 6 Reasons Why Social Media Marketing Matters?
Social Media Marketing is necessary in the digital world, serving as a critical conduit for brand influence and market dominance. So, consider these six reasons why its strategic significance cannot be emphasized.
1 Strategy Creation
Research industry trends, customer behavior, and rivals thoroughly.
Moreover, identify significant market opportunities and obstacles.
Analyze demographic and psychographic data to get your target audience better.
Collaborate with the customer to define clear and quantifiable goals.
Define goals that are specific, attainable, relevant, and time-bound.
To achieve a cohesive approach, align corporate goals with social media objectives.
Additionally, examine the advantages and disadvantages of various social media networks.
Consider the platforms and behaviors of the target audience.
Furthermore, create a platform-specific plan to maximize the brand's presence on the platforms of choice.
2 Content Development and Management
Create a comprehensive content plan that is consistent with the brand's identity.
To maintain consistency, create content pillars and themes.
Incorporate storytelling tactics to improve the brand narrative.
Likewise, create high-quality, visually appealing material that is appealing to the target audience.
Make use of multimedia formats such as films, photos, and infographics.
To increase community involvement, incorporate user-generated material.
Make a content calendar that details the timeline for each platform.
And coordinating material releases with critical events, holidays, or industry trends are in recommendation.
Similarly, use an agile approach to respond to hot topics in real-time.
3 Engagement of the Audience
Respond to comments, messages, and mentions proactively.
Similarly, encourage user-generated material and debates to foster a sense of community.
Resolve customer complaints quickly and keep a favorable internet reputation.
Then, create innovative and interactive marketing to encourage audience participation.
Use contests to produce user-generated content and raise brand awareness.
Analyze campaign results to improve future involvement efforts.
Moreover, keep an eye out on social media for brand mentions and industry discussions.
Then, use social listening technologies to learn about customer sentiment.
Change engagement techniques in response to real-time input and trends.
4 Promotion and advertising
Determine target audience categories for customized ad targeting.
Create appealing ad creatives and copy to attract the attention of your target audience.
A/B testing and data analysis should be in utilization to improve ad performance continuously.
Likewise, budgets should be allocated carefully across various social media sites.
Budgets should be monitored and adjusted. Most importantly, it should be based on the performance of each campaign.
Provide open and detailed reports on ad spend and ROI to clients.
Select the most efficient ad placements based on platform algorithms and user behavior.
Blend sponsored material, display adverts, and video ads for a more diverse strategy.
Retargeting tactics should be implemented to re-engage users who have previously interacted with the brand.
5 Reporting and analytics
First, monitor key performance indicators (KPIs) that are aligned with corporate goals.
Engagement, reach, conversions, and click-through rates should be on track.
To acquire valuable insights, use social media analytics tools.
Then, analyze social media data in depth to uncover trends and patterns.
Examine the efficacy of various content types and posting schedules.
Obtain practical insights to help you modify and optimize your social media efforts.
Create detailed reports on campaign performance regularly.
Clear visualizations and explanations of essential indicators are required.
Collaborate with clients to iterate on data-driven insights-based strategies.
6 Strategic Alliances and Influencer Marketing
First, determine influencers whose values are compatible with the brand's.
Assess influencer reach, engagement, and authenticity.
Then, develop ties with both macro and micro-influencers to broaden your reach.
Investigate strategic alliances with other businesses that have a similar target audience.
To increase exposure, collaborate on combined marketing or events.
Now, make use of collaborations for cross-promotion and mutual profit.
Create key performance metrics for influencer marketing programmes.
Keep track of how influencer collaborations affect brand exposure and engagement.
Lastly, provide clear standards and expectations for transparent partnerships with influencers.
Finally, the role of a social media marketing agency such as Techsharks extends beyond just digital promotions. Likewise, it all comes down to creating a brand identity that resonates, engages, and converts. With Techsharks on your side, your brand will not only traverse the volatile world of social media but will emerge as a force to be reckoned with, creating a lasting impression in the hearts and minds of your targeted audience.