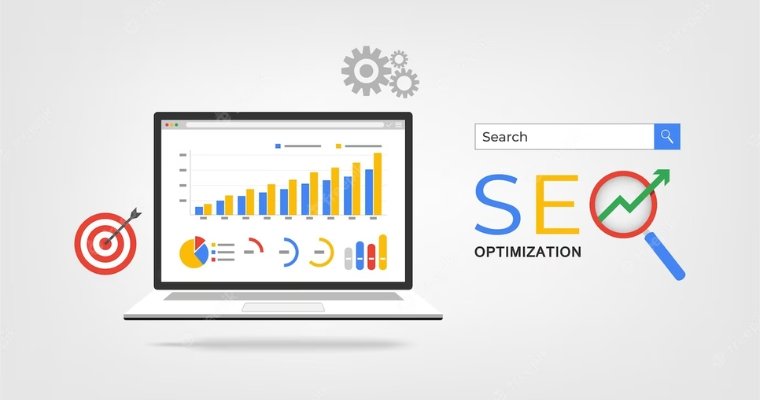 It's been said that you can't get a million-dollar idea by thinking like everyone else. In addition, indeed, you can't get organic traffic to your website by doing what everyone else does. Luckily, there are some quick wins out there that will help you boost your ranking and get more visitors from search engines in a few simple steps with Techsharks which is the best SEO company in Delhi to boost your website's SEO. In this blog post, we'll share four simple tactics that can help you see results fast.
Just 4 Simple Tactics To Drive Targeted Traffic
To improve your website's search engine optimization (SEO) and increase organic traffic:
Firstly, it's important to conduct an SEO analysis and audit. This will help you identify areas for improvement and develop a strategy to optimize your website.
One useful tool for optimizing your website's SEO is Yoast SEO. This plugin for WordPress provides a range of features, including keyword optimization, content analysis, and XML sitemap generation.
To improve your website's organic traffic, it's important to create engaging content that incorporates your target keywords. This can include blog posts, articles, videos, and other types of content that are relevant to your audience and provide value.
After this step, you can now get quick SEO wins by following these simple tactics to boost your organic traffic and improve your conversion rate.
Use Internal Linking to Improve Website Navigation
Internal linking is an effective way to improve website navigation and user experience. By linking to relevant pages within your website, you can help users find the information they need and encourage them to stay on your site longer. Additionally, internal linking can help search engines understand the structure of your website and the relationships between different pages.
To use internal linking effectively, start by conducting a website SEO audit to identify opportunities for linking between relevant pages. Likewise, make sure your links are natural and relevant to the content on each page. Thus, avoid over-linking or using irrelevant links, as this can harm your user experience and SEO efforts.
In addition to improving navigation and user experience, internal linking can also help distribute link equity throughout your website. By linking to high-authority pages, you can pass on some of that authority to other pages on your site, improving their visibility in SERPs and attracting more organic traffic.
Add site navigation to increase usability and SEO benefits:
Navigation helps users find what they are looking for.
Navigation helps search engines understand your content.
Navigation helps search engines rank your site.
Navigation improves usability and user experience, which makes people more likely to stay on your site and share it with their friends! In other words, it's a win-win situation!
Structured Data for Improved Search Exposure and Better Indexing in the SERPs
To improve your organic traffic, structured data is a key component of the search experience.
Structured data is a way of adding extra information to your site that helps search engines understand what content you're publishing, how it relates to other pages on your site, and how important each piece of content is within its context. Thus, Google (and other search engines) can accurately display relevant results in their SERPs. It's especially useful when used in conjunction with schema markup–a type of HTML tag that specifies what type of information is on the page so that Google knows how best to show it when users perform related searches or browse through category pages. Moreover, Google has created several tools for developers who want to structure their data properly: JSON-LD (JSON for Linked Data), Microdata, and RDFa
Optimize Your Title Tags and Meta Descriptions
Meta titles and descriptions are the short snippets that appear in search results. Moreover, they're important because they can be optimized to increase click-throughs, which leads to more traffic for your site.
The best way to optimize them is by making sure they're relevant to the page content (more on this later) and using keywords or phrases you want your target audience to search for when looking for products/services like yours.
Title tags and meta descriptions are crucial elements of on-page optimization. They provide a summary of your web page's content and help search engines understand what your page is about. That's why, optimizing your title tags and meta descriptions with relevant keywords and compelling copy can improve your click-through rates and attract more organic traffic.
To optimize your title tags and meta descriptions, start by conducting keyword research to identify the most relevant and high-traffic keywords for your webpage. Then, incorporate these keywords into your title tags and meta descriptions in a way that is natural and compelling for users. Avoid keyword stuffing or using irrelevant keywords, as this can harm your SEO efforts.
In addition to including keywords, make sure your title tags and meta descriptions are compelling and informative. Use action-oriented language and highlight the benefits of your content to entice users to click through to your website.
Do Optimization of Your Website for Mobile Devices
With more and more users accessing the internet on their mobile devices, it's essential to have a mobile-friendly website. Likewise, mobile optimization can improve user experience, increase engagement, and ultimately, boost your organic traffic. Make sure your website is responsive, loads quickly, and has a clear, easy-to-use interface for mobile users.
To optimize your website for mobile devices, start by conducting a mobile audit to identify areas for improvement. This could include improving page load times, simplifying navigation, and optimizing images and videos for mobile devices.
Once you've identified areas for improvement, work with your web development team to implement mobile optimization best practices. This could include using responsive design, optimizing images and videos for mobile, and minimizing the use of pop-ups and other elements that can harm user experience on mobile devices.
Lastly, mobile optimization is a key factor in Google's search algorithm, so having a mobile-friendly website can improve your visibility in SERPs and attract more organic traffic.
Make Sure You Implement These Quick SEO win Tactics on Your Site Today!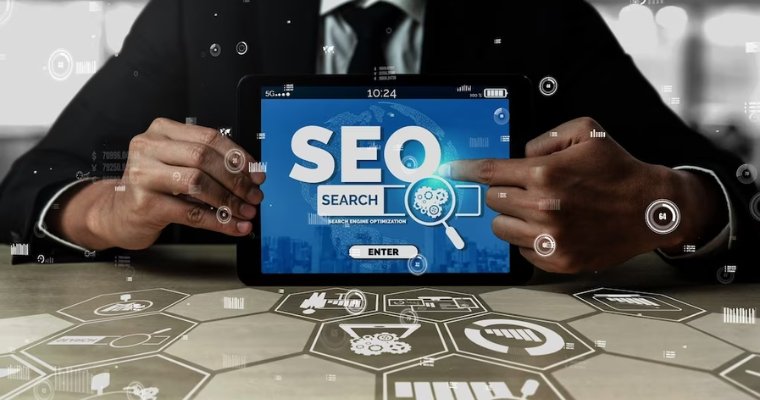 Add schema markup to your site
Add site navigation to your site
Add structured data to your site
Optimize your meta titles and descriptions
We hope you found these quick SEO win tactics to be helpful. If so, please tell us about your experience in the comments below! We love hearing from our readers and learning how we can be better for them (and all internet users). Don't wait any longer. So, start implementing these tactics today and watch your website traffic soar!
And if you need any help with your SEO strategy, Techsharks can provide expert guidance and support to help you achieve your goals. With our comprehensive approach to SEO, we can help you see results fast and achieve long-term success. Contact us today to learn more!