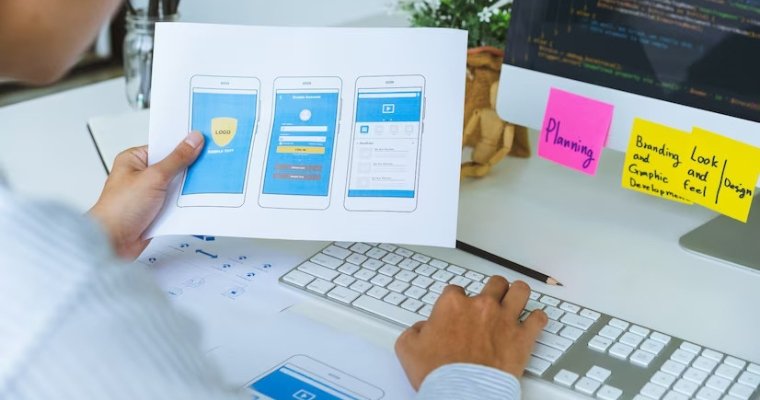 Can you describe the website design process to a potential client? Client education about your web design process is an excellent way to establish your worth as a professional and an authority in your field.
Anyone who wants to create a website may do so quickly and easily with today's plethora of user-friendly website-building tools. However, there is much more to the design process than merely putting up a website. In this article, we'll show you how to create a website in a few simple steps.
Need for Optimal Web Design Strategy
Web designers who are serious about their craft understand the value of a methodical process. After all, it doesn't matter how talented you are or how hard you work on your website if the process isn't simplified, quick, and fruitful. If you're looking for the greatest website design and development firm, go no further than Techsharks. This company offers innovative internet and web designing solutions.
Perhaps you haven't given much thought to how you go about the web design process on a personal level. If you're like the majority of business owners and website operators, you probably don't give web design the same level of importance as your other business procedures.
Now is the moment to make that shift, and we'll show you how.
In Just 6 Easy Steps, You Can Become a Web Design Pro
In today's technological world, businesses need to have websites that are both aesthetically pleasing and easy to navigate. To stand out from the crowd and attract customers in today's market, it's crucial to have a solid grasp of web design. To help you design a website that is both visually beautiful and user-friendly, we have outlined six easy actions you may take.
As the Adage Goes, "If You Build It, They Will Come.
The first step in making a successful website is figuring out who your audience is. Find out what they care about, what they require, and how they like things done. You can then modify your design to better fit their needs, resulting in a more user-friendly and interesting website.
The Art of Simplicity is the Art of Sophistication.
When creating a website, simplicity too needs to be considered. Don't make your website unnavigable by adding too much text or images. Ensure ease of use by maintaining a layout that is uncluttered, well-organized, and aesthetically pleasing.
A Picture Is Worth a Thousand Words
Make a Powerful Impression with Good Visuals. Images are crucial to the success of a website's layout. Promote your brand and convey your message with high-quality visuals. In addition to improving the site's aesthetics, this will pique visitors' curiosity and keep them coming back for more.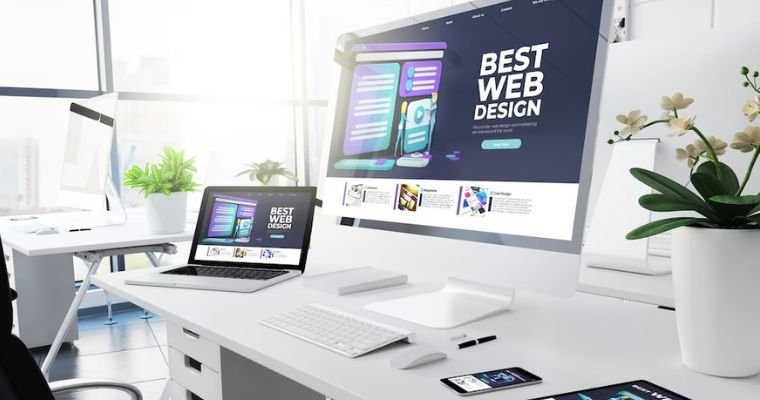 Don't Underestimate the Power of a Mobile User's Small Screen
Mobile optimization is becoming increasingly important as more and more people use their phones to access the web. Make sure that your website renders properly on mobile devices and is simple to navigate using touch input. This will guarantee that users can access and simply browse your site from any device.
Focus on the Customer Experience to Create Lifelong Fans
The web design focus must always be on the user. Construct a user-friendly website that is simple to use and offers a smooth experience. Make sure your website is user-friendly, quick to load, and full of helpful information.
Maximise the Impact of Your Content by Testing, Analysing and Optimising
Finally, make sure your website is constantly tested, analyzed, and optimized for peak performance. Make improvements to boost its performance based on data and analytics that reveal where it is lacking.
Lastly, keeping these guidelines in mind will get you well on your path to increasing website visits, user interaction, and sales.
Who Exactly is the Web Page Designer and What Do They Do?
Designing your web pages properly is crucial to having a successful website. It calls for technological know-how, imaginative thinking, and an awareness of user needs. The following are four considerations.
Designing a website properly necessitates a strong grasp of technical fundamentals. Web development fundamentals such as HTML, Cascading Style Sheets, and Java Script are among these. You can't give your customers what they want—beautiful, fully-functional websites—without these abilities.
Creating a website is as much an art as it is a science. Therefore, originality is essential for developing successful websites that attract visitors. Creative problem-solving and a willingness to push boundaries are essential skills for any web designer.
Knowing your audience is essential to making awesome products for them. Things like their wants, tastes, and online habits fall under this category. Keeping these considerations in mind while building a website will help you make a site that is perfect for your visitors.
Communication is the Vital Key
Being able to communicate effectively with clients, developers, and other stakeholders is essential for a web page designer. You need to be able to articulate your thoughts clearly and persuasively while also taking into account the opinions of those around you.
This is the best practice for creating functional as well as appealing websites.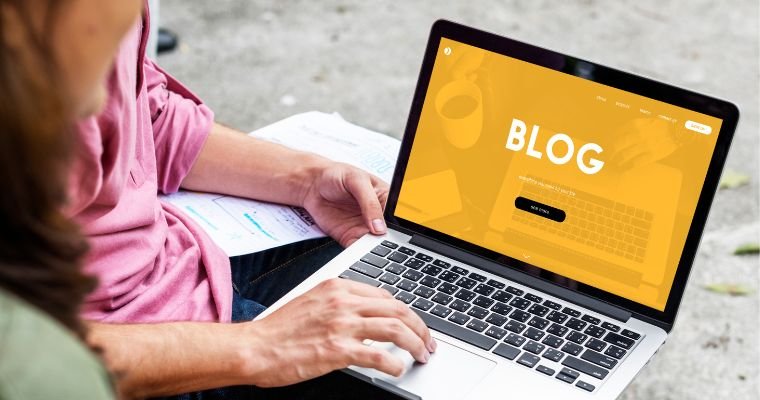 Website Page Design For Blogs
Focusing on establishing an attractive and user-friendly layout that is easy to navigate is crucial when designing a blog website is another important factor.
Planning the blog's content is the first stage in designing a blog site because the design will be driven by the content.
In addition, there are a plethora of blog website themes that may be modified to match the needs of bloggers of every kind.
The layout of many popular blogs is geared towards the target demographic for the blog's subject matter.
To produce a visually appealing and user-friendly platform, developing a blog website involves careful preparation and attention to detail.
The reliability and trustworthiness of a website are profoundly affected by its design.
Best website design makers are also the best blog website design makers. All you need to do is hire the right web design company to ease your burden. This is why Techsharks is here to help. This company is a leading web design and development company in Delhi to look out for.
Summing Up
In today's digital world, businesses and individuals alike must have websites that are both aesthetically pleasing and easy to navigate. Whether you're just getting started or want to revamp an existing site, the six simple steps mentioned in this article will have you designing websites like an expert in no time. There are many important aspects in the web design process, including determining your goals and audience, selecting the appropriate platform, designing a user-friendly layout, selecting an appropriate color palette and typeface, optimizing your site for search engines, and testing and iterating. By adhering to these guidelines, you may build a site that not only looks good but also serves your purposes and fosters meaningful engagement with your audience. Keep in mind that creating a website is an ongoing process that requires constant testing and iteration to ensure that your site remains competitive and in line with industry standards.