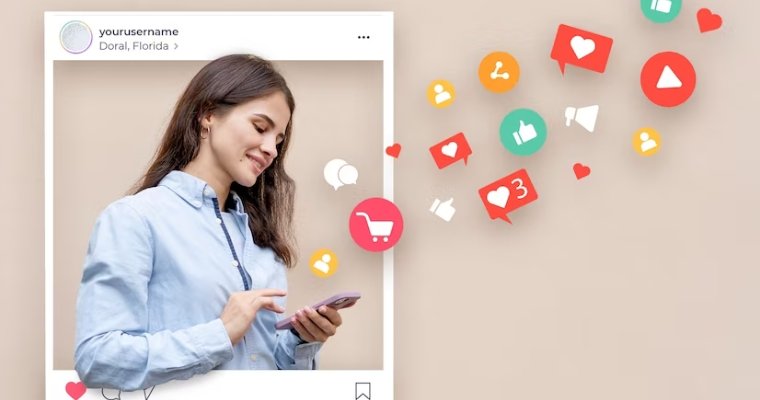 Instagram is a photo and video-sharing app that has become popular in recent years. Over a billion people regularly use the app, making it a global phenomenon. Since its release in August 2020, Instagram Reels has become a fan-favourite feature. Hence, the primary goal of this feature is to improve content discovery by introducing new types of information into users' feeds. We'll talk more about how it helps brands connect with consumers via advertisements later on in this blog written for you.
The Reel Deal Algorithm
The algorithm employed for Instagram Reels is very similar to that of the main feed. So, it includes the following considerations:
First, participation (through likes, comments, and shares)
Relevance
Freshness
Personalization based on the viewer's preferences
Popular and actively discussed posts.
The more people interact with your Reel, the more others will see it.
Why #'s in the Reel?
The following are the most salient aspects of # for Instagram Reels algorithm:
Improves how widely known your Reel is
Increases Instagram's exposure
Obtainable via the hashtag page for discovery
The use of hashtags increases the discoverability of content by classifying it
Causes a rise in attention and participation
You can damage your Reels' performance by using too many hashtags or irrelevant hashtags
The Instagram system may designate your Reels as spam or low-quality content with even a one misstep
Include a variety of popular and relevant hashtags in your Reels
Lastly, explore the top trending hashtags in your field or field of interest
Building an online following for your brand's content. Likewise, generating more interest in it can be facilitated by using custom-created hashtags.
Make Something of Exceptional Quality
You should prioritize this while making videos for Reel, as it is the first stage in any effective marketing strategy.
The quantity and quality of views your video receives are directly proportional to its perceived value.
Recording your video or uploading it indirectly.
In addition, use a free stock footage site like Pexels or Unsplash to make something quickly.
Make Smart Use of Hashtags
Make sure the hashtags you choose for Instagram reels make sense both in the context of the content you're publishing and the larger Instagram community.
Producing Interesting Material
Player music
Type in captions
Make use of outcomes
Assessing the Effectiveness of Your Reels
Check the number of views, likes, and comments on each video in your reel once you've uploaded it to evaluate its performance. You can tell how well your material is doing so far based on these data.
Keep count of those who has seen all your videos in their entirety
Find the core of your targeted audience
Check how interested viewers are in the content being displayed
If they don't see through all three videos, Instagram's algorithm (or any other user) has no way of knowing whether or not they'd be interested in seeing more from that creator.
Reel Search Engine Optimisation
Your Instagram Reels will be more visible in 2023 if you optimize them for engagement, and use relevant hashtags. So, keep them short and visually appealing.
Studying Keywords
Formulating the most effective captions
Making use of hashtags
Instagram's 2023 Reels Algorithm: Proven Strategies for Success
With Instagram's Reels feature, users may compile a series of 30-second films with accompanying audio or music. Therefore, it's an excellent medium for displaying your imagination and establishing an intimate rapport with your readers. However, success is not guaranteed simply by making a Reel.
If you want your work to be viewed by the most people possible, you need to learn the algorithm behind it. To help you make the most of Instagram's Reels feature, we've put together this piece in which we explore how to "strike" the algorithm in 2023.
1. Creation of Engaging Content
Making Interesting Posts To get more people to interact with your Reel, you should make posts that are interesting to read as well as look at. If you want to write interesting articles, consider these suggestions.
Pick a song that fits in well with your material and will appeal to your target demographic. Instagram lets you utilize its music or upload your own.
Your Reel will be more engaging and informative with captions. Captions are a great place to pose questions or invite discussion.
Instagram gives you access to many filters to customize your Reel. Explore many effects to find the one that best suits your material.
2. Reel SEO
Search engine optimization (SEO) is essential if you want as many people as possible to notice your Reel. Thus, here are some suggestions to assist you in this endeavor:
Do some keyword research to discover what phrases people are using to find content like yours before you make your Reel. Likewise, if you want more people to see your video, include such words in the description and the hashtags.
How to Write Clickable Captions
Your Reel will be more engaging and informative with captions. Captions are a great place to pose questions or invite discussion. So, be sure to include appropriate keywords when writing captions.
You may get more people to see your Reel by using hashtags. If you want your material to be seen by people who are interested in the subject matter, include hashtags in the caption.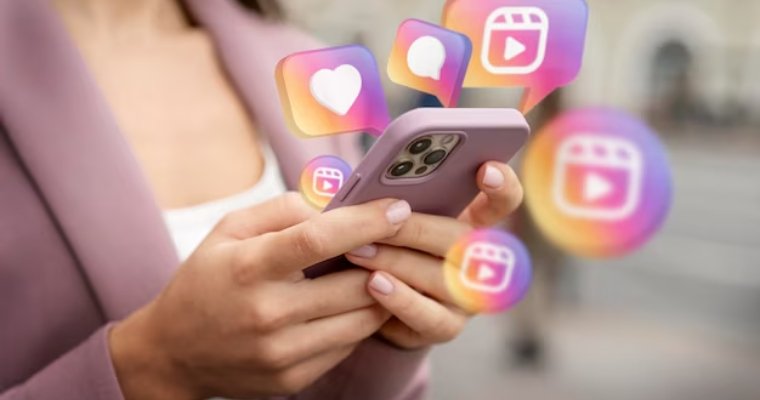 3. Reel Revision
Remember these guidelines while you modify your Reel:
You need to have a properly sized Reel. Instagram Reels are restricted to a vertical 30-second length limit. Likewise, 1080p (1920p) is the optimal resolution.
The Length of an Instant Reel
Instagram claims that Reels can be up to 60 seconds long, but that the most successful ones are closer to 30 seconds.
You may use Instagram's various editing features to create or improve your Reel. To make your content stand out, try out various filters, effects, and transitions.
Partnering with A Social Media Marketing Company
Techsharks is one of the leading social media marketing companies worth considering if you're having trouble spreading the word about your Reels. The marketers of this company can assist you in developing interesting content and enhancing its search engine optimization (SEO). In addition, you can use it to promote your Reels and get more views.
Tips for Programming the Instagram Reel Algorithm to Your Advantage
There are some neat strategies you can employ to beat Instagram's Reels algorithm. Some of them are listed below.
Instagram users prefer crisp, well-lit videos, so give it your best effort. Thus, Design compelling and aesthetically pleasing reels.
If you want your post to reach people who are interested in a specific issue, you need to use relevant hashtags. As a result, your Reels' potential impact will grow.
Fill your Reels with popular songs right now. The important fact is, instagram Reels set to infectious tunes tend to do better.
Work with other thought leaders to produce joint Reels. As a result, this will help you reach a larger audience. Hence, spread the word about your content.
Make reels out of your blog content and narratives. Boosting involvement can happen in this way.
Instagram Reels are meant to be quick and entertaining, so keep your material succinct and interesting to keep your audience involved in the engagement.
Captions and text overlays are a simple way to make your Reels more accessible and interesting to a wider audience.
Update frequently; this will keep your audience interested and help you gain more followers. Similarly, make sure to update your followers at least once a week.
The success of your Reels can be gauged by carefully examining viewer engagement metrics.
Similarly, adjust your approach to content creation based on data like pageviews, interaction rate, and user retention.
Post your reels elsewhere, if you want more people to see your Reels.
In addition, share them on other social media sites like Facebook and Twitter.
Follow these guidelines, you'll have a better chance of increasing your Instagram following through the platform's "Reels" algorithm. Always think outside the box and try different things to see what your audience responds to best.