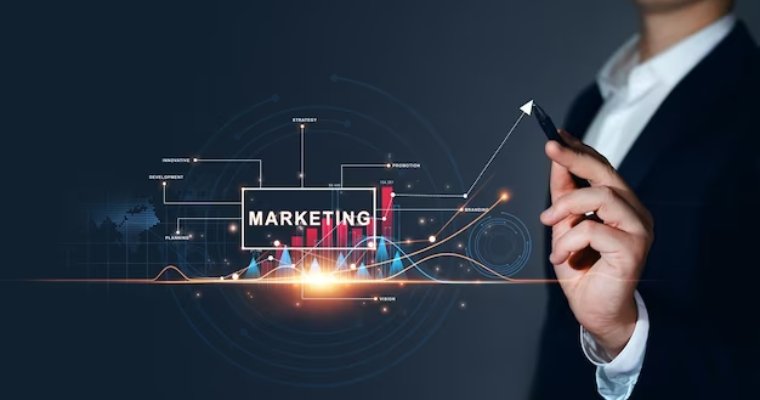 In today's fast-paced digital environment, businesses must devise a digital marketing plan that captures attention and establishes an emotional connection with their target audience. A digital marketing approach that is emotionally resonant goes beyond surface-level marketing methods and gets into the basic human emotions that drive decision-making. Likewise, this process can only be done by marketing professionals, which you can find at Techsharks, India's best digital marketing company. And this blog will guide you through the importance of digital marketing and the process of creating an emotionally resonant digital marketing plan that will engage your audience, foster brand loyalty, and ultimately generate economic success.
7 Steps To Develop An Emotionally Resonant Digital Marketing Strategy
By following these steps and updating your approach regularly, you can create an emotionally resonant digital marketing strategy that interacts with your audience on a deeper level and eventually promotes commercial success. Let's discuss:
Step 1: Know Your Audience
To develop an emotionally effective digital marketing plan, you must thoroughly understand your target audience. Conduct extensive market research, analyze customer demographics, psychographics, and behaviour, and solicit feedback. Moreover, discover their desires, pain points, values, and objectives. The better you understand your audience, the more successfully you can emotionally connect with them. And, here's the way:
Survey and poll your present customers and target audience to learn about their preferences, wants, and trouble areas.
Examine demographic and psychographic data to understand their characteristics and behaviours better.
Monitor online conversations about your brand and competition with social media listening tools.
Conduct keyword research to learn about your target audience's language while searching for your products or services online.
Use analytics tools to measure website and social media engagement metrics to learn about the material. Likewise, you can be up-to-date about all the issues your audience is interested in.
Step 2: Establish Your Brand's Story and Values
Create a captivating brand story that reflects your organization's purpose, values, and mission. By addressing your target audience's needs and desires, your brand story should resonate with them. Identify and emphasize the distinctive selling elements that set your brand apart from competitors in your storytelling. To develop an emotional and empathetic connection with your audience, incorporate your brand values into every area of your types of digital marketing services approach. So, here's how to do it exactly:
Identify the fundamental principles and brand purpose that underpin all aspects of your organization.
Create an engaging story about your brand's history, culture, and identity that speaks to your target audience.
Give your brand a personality: Create a consistent tone of voice and visual identity across all channels that align with your brand values.
Create messaging consistent with your brand's story and values: Create content and messaging that showcases your unique selling features and is appealing to your target audience.
Step 3: Select the Appropriate Channels and Mediums
Determine which digital platforms and mediums are most popular with your target demographic. Choose platforms that match your brand and resonate with your audience, whether it's social media, email marketing which is among the types of digital marketing, content marketing, or video advertising. Customize your messaging and content for each channel, guaranteeing consistency across all media. So, let's dive in:
Identify your target audience, the demographics they represent, and the social media channels they prefer.
Determine which channels best connect with your brand and sector, such as Facebook, Instagram, LinkedIn, etc.
Produce content for the chosen channels or medium, such as blog entries, social media graphics, and videos.
Optimize for mobile – Make sure your material is accessible and easily read on all devices.
Step 4: Tell Real and Interesting Stories
To establish emotional resonance, incorporate storytelling into your digital marketing services activities, and create storylines that relate to your target audience's hopes, challenges, and values. Use real-world examples, testimonials, and user-generated content to bring your brand story to life. Authenticity is essential; avoid being overly commercial and concentrate on making genuine connections with your audience. Here's how it's done:
Create material that speaks to them personally – pay attention to their passions, wants, desires, and pain areas.
Examples include success stories, customer case studies, and testimonials.
Use storytelling tactics such as character development, narrative arcs, and relevant settings. Incorporate many content formats, such as written, visual, or video.
Step 5: Use Design and Visuals to Elicit Emotion
Visuals are essential in establishing emotional relationships. Invest in eye-catching design elements that elicit the desired emotions in your audience. Colours, imagery, and typography consistent with your brand identity. As a result, evoke the feelings you wish to portray should be used. In addition, design consistency and cohesion across all digital platforms contribute to the emotional impact of your marketing activities. Here's are the points :
Create a consistent visual identity consistent with your brand – employ colour palettes, font, and imagery appealing to your target audience.
Incorporate design elements that elicit the emotions you wish to portray, such as colour, boldness, comfort, etc.
Use visually appealing media such as infographics, videos, and images to keep your audience's attention. Use pictures to tell your business's story and create a consistent and memorable brand experience.
Step 6: Customise and Segment Your Messaging
To maximize emotional resonance:
Tailor your messaging to specific audience segments.
Use data and customer insights to build personalized experiences that cater to each person's wants and preferences.
Segment your audience by demographics, behaviours, and interests to provide customized, emotionally relevant messages that engage on a personal level.
Let's see the process:
Divide your audience into segments based on demographics, behaviour, and interests.
Use data and analytics to develop personalized messaging based on your target audience's choices, needs, and behaviours.
In your email marketing and social media advertising initiatives, use customized messages.
Insert personal facts, such as your audience's names, into emails and website content using customization tokens.
Step 7: Evaluate and Iterate
The last step is to monitor and measure the success of your marketing initiatives regularly by understanding the importance of digital marketing. To assess the emotional impact of your strategy, examine engagement metrics, conversion rates, and customer feedback. In addition, use these insights to fine-tune and iterate your approach to get deeper emotional connections and better results. Here's how to do it:
Configure Google Analytics to track engagement metrics such as sessions, bounce rates, and time spent on the page.
Track social media interaction indicators such as likes, shares, and comments.
Utilise surveys and social media listening channels to gather customer feedback.
Lastly, use the information you've gleaned to improve your approach, optimize for higher emotional resonance, and ultimately drive better results.
Remember that emotions drive client decisions; tap into them to develop a marketing plan by the best digital marketing company that will last.