For marketers, content is everything.
This is true regardless of whether you choose to utilize a blog, videos, guest articles, podcasts, social media, or any other method. A common phrase you'll hear is "content is king."
However, Exactly What is Content Marketing?
Creation and sharing of precious content to attract and acquire an audience.
Not promotional, but rather seeks to educate and inform.
Takes many forms, including blog posts, social media updates, videos, and more.
Effective content marketing requires strategy and measurement.
The goal is to build relationships and establish your brand as a thought leader in your industry.
In today's digital world, content marketing can be a highly effective method of attracting and retaining customers, but it is a long-term approach that takes persistence and patience. That's why it's crucial to entrust your company to skilled hands. Techsharks is the best content marketing services company in Delhi, thus you can rely on them. 
Let's see how many ways you can implement your ideas.
The 10 Most Important Types of Content Marketing
Now that you understand the fundamentals of Content Marketing, let's break down what each of these terms means in the context of content promotion:
Blog Entries
Posts on a company blog are a common type of content marketing since they allow companies to showcase their knowledge. In addition, it lets them interact with their target audience and boosts their website's visibility in search engine results.
Graphics to Inform & Attract
Infographics are pictures or diagrams depicting facts or information such that it grasping and distributing happens quickly. It can simplify and enliven even the driest subject matter. As a result, infographics have quickly become a staple of content marketing strategies.
Visuals in Motion
Videos are the highly engaging content type that is necessary to teach, amuse, or motivate viewers. In addition, tutorials, demos, and brand/customer stories are just some of the many uses for these videos.
E-books for Full Coverage Content
eBooks, or electronic books, are a type of content that often feature more extensive coverage of a single subject. Thus, they are frequently employed as lead magnets to win over potential clients and grow mailing lists.
Studies on Current Market Scenario
Case studies are comprehensive breakdowns of how a company overcame a challenge or accomplished a goal. They are frequently employed as a means of demonstrating a company's credibility. Likewise, validating its value proposition to potential customers.
Keep Track of Everything with Checklists
Checklists are short, straightforward bits of material that provide a list of stuff to do or things to think about. To gain an audience's trust and establish one's authority, employment happens frequently.
Testaments of Clients Feedback
Social proof in the form of testimonials and reviews can be utilized to win over skeptical new clients. They can be used to highlight the positive experiences of prior customers and can be published on a company's website or social media channels.
Widen Your Network Via Digital Influencer Marketing
To promote a product or service, businesses might use a tactic called "influencer marketing," which entails forming partnerships with important people or groups. It can help firms expand their customer base. Hence, gain legitimacy by being associated with recognized authorities in their field.
Become the Guide & Show the light
Content pieces that detail the actions one must take to accomplish a task or realize an objective are called "guides" or "how-tos." Likewise, they are frequently employed to impress upon a target market that the company in question knows its stuff.
Now that you've digested everything from good to worse, it is time to work on brighter-side content marketing strategies with Techsharks to expand your online presence.
Memes are Mains
Memes are examples of viral, hilarious media that aim to convey a message or elicit a reaction. A brand's values and messaging should be considered before using them. However, they may be a fun and engaging method to interact with an audience.
However, even after working on every type, try to avoid the ones which can be inappropriate for your business or unfavorable in terms of ROI generation and building brand reputation.
The Good, The Bad, and The Ugly of Content Marketing to Think About
There are good, awful, and ugly examples of content marketing, just like there is any other marketing tactic.
The Good Side
Effective content marketing may educate and entertain consumers while also promoting a company's products or services.
Informational, interesting, and pertinent to the intended audience
Establishing credibility
Building trust with potential clients
Customer success stories
Educational blog entries
Eye-catching infographics
Fun social media postings like Memes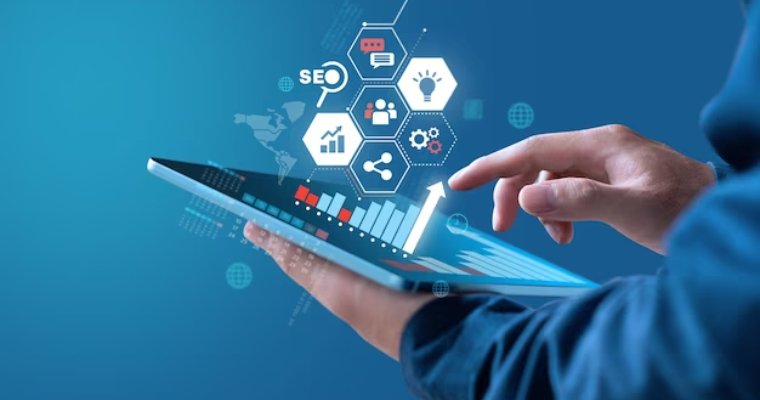 The Bad Time
The Negative Poorly performed efforts to sell a product or service without delivering actual value to the audience are a hallmark of bad content marketing. Some examples of this are: –
Providing information that is no longer relevant
Failing to address the requirements or interests of the target audience.
Clickbait headlines, spam emails
Dull social media updates
Using overtly salesy language
The Ugly Decline
Dishonest or deceptive content marketing practices are the worst of the bunch. This can take the shape of:
Distributing false information
Employing deceptive methods to increase traffic, leads, or sales
Preying on the trusting nature of target audiences for financial gain
False news stories
Deceptive adverts
Lastly, frauds specifically target individuals by playing on their vulnerabilities.
Active Research and analysis of all these sides of content marketing are best to win the game of marketing. So, be precise and define your whole plan.
To sum up, content marketing targets demographics and boosts their bottom line, but only if done honestly. Likewise, with a commitment to provide genuine value to the target audience. Similarly, examples of successful, ineffective, and downright awful content marketing can serve as useful guides for companies in developing their marketing strategies.
Also Read :- The Growth of Digital Marketing in India