In the world of digital advertising, the term "influencer marketing" has become something of a catchphrase. To reach their customers and boost sales, many companies are looking to collaborate with popular figures on social media. However, as with any fad, certain cliches have developed around influencer marketing. Avoid using these overused expressions in your marketing materials. They can hurt rather than help.
Techsharks fills this void, an influencer marketing agency which has created its spin on the influencer marketing community with the creation of Techfluencers. Techsharks, with all their experience in digital marketing, have found a way to improve upon the traditional methods of influencer promotion.
In this blog, we'll discuss the common misconceptions surrounding influencer marketing. In addition, we will discuss how this Techfluencers concept of Techsharks may help you succeed.
Let's Define An Influencer
What is an influencer? A contemporary sorcerer who can enchant an audience with just their words.
They can influence:
Public opinion
Motivate individuals to take action
Start new fashion movements
They set the pace and create new opportunities in the digital age
Influencers may change the world one post at a time thanks to their enormous following and interesting material. Therefore, they are modern-day heroes, changing the world and changing people's lives with the power of their words and deeds. So, strap in and prepare to cast your spells if you want to take part in this fantastical universe!
Co-Creation In Influencer Marketing
Blending artistic expression with calculated campaign planning is the essence of influencer marketing. Brands in every industry, from fast fashion to healthy eating to fitness, are using influencers to generate interest and revenue. Here are a couple of influencer marketing examples to get a clue:
Consider the Nike x Colin Kaepernick campaign, in which the business capitalized on Kaepernick's activism to convey a strong message that connected with its target demographic.
The collaboration between H&M and style blogger Chiara Ferragni is another good illustration of how brands may use influential individuals to promote their newest offerings.
Some of the many ways in which influencer marketing helps brands interact with consumers and expand their customer bases are illustrated here. Consider teaming up with an influencer. And see your company grow to new heights.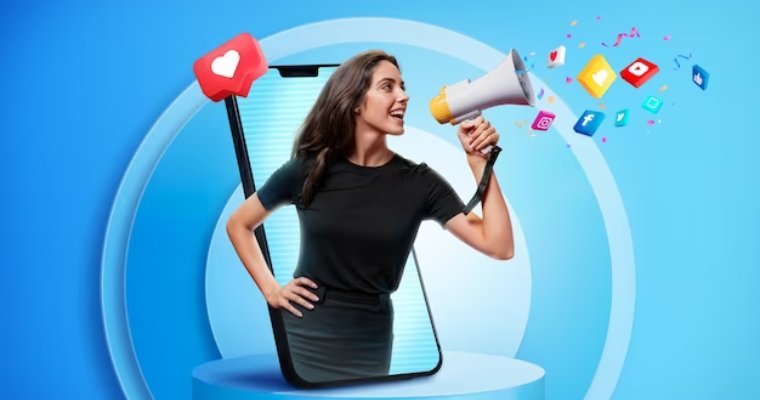 Mistakes To Avoid When Using Influencers In Marketing
The ever-changing landscape of influencer marketing needs novel ideas and techniques. So, here are some overused phrases that should be avoided while discussing influencer marketing:
"Influencer Marketing" is "Just About Getting Famous People to Promote Your Brand."
Working with well-known figures is only one aspect of influencer marketing. Meaningful interactions with your audience can be built via the use of genuine connections and interesting content.
"Influencer Marketing is a One-Time Campaign."
Yet micro- and nano-influencers can be just as effective as big-name influencers, often at a fraction of the expense. Another key fact is, use of influencers in marketing is ongoing. It's a long-term plan that calls for constant interaction with key opinion leaders. When it comes to influencer marketing, it's all about the numbers.
"The Number of an Influencer's Followers is Not the Only Metric That Matters in Influencer Marketing."
Participation, originality, and significance are more valuable than a large number of followers. Sales problems can be quickly remedied with influencer marketing.
Likewise, the use of influencer marketing will not increase sales overnight. It's a long-term plan that calls for dedication to connecting with influential people and the communities they represent.
"Sending Free Goods to Influential People is All There is to Influencer Marketing."
Free product samples are only one of influencer marketing. Thus, getting to know them as people, empathizing with what they're going through, and forming a bond with them is the key to a successful partnership.
"Only Consumer Brands Benefit From Influencer Marketing."
B2B, healthcare, and financial sectors are just a few examples of businesses that can benefit from influencer marketing. Similarly, the need is to identify the influencers most likely to assist you in connecting with your desired demographic and realizing your company objectives.
"Influencer Marketing is a Replacement for Other Marketing Strategies."
Finding the right influencers who connect with your company values. As a result, it can help you reach your audience on the channels they use the most.
In addition, influencer marketing can be a part of traditional methods of promotion. It's a supplementary tactic that can boost your existing advertising initiatives. Likewise, expose your brand to new target demographics. Finding the optimal distribution of marketing strategies for your organization is essential.
"Anyone Can Engage in Influencer Marketing."
To be successful, influencer marketing must combine methodical preparation, innovative implementation, and vigilant oversight. It's not a quick fix, and you'll need to know a lot about your target demographic. In addition, your field, and the people who can help you succeed. Thus, working with experts who can direct your efforts and ensure your success is crucial.
Aware Of "Select the Knowledge Management Influencers"
An example of a direction or job that falls under the heading of "select the knowledge management influencers"
Knowledge management thought leaders must be sought out. Then, selected for this process.
People who fall into this category have likely established themselves as experts in the field of knowledge management. Likewise, work as thought leaders, consultants, authors, or lecturers.
Through social media, blogs, and public speaking, they frequently disseminate information about new developments and best practices in their respective fields.
Lastly, insights into the practical use of knowledge management in a variety of industries and contexts can be gained by following these thought leaders, who can assist individuals. Likewise, organizations remain abreast of the newest advancements, learn new approaches and tactics, and more.
I'm hoping that was enlightening. Please let me know if there's anything more I can answer questions about or do for you. Follow Techsharks for more updates.
Also Read :- Are You Getting the Most Out of Your Web Development?