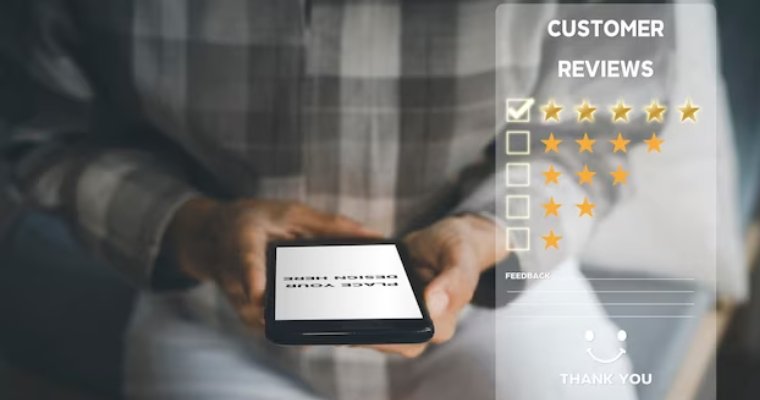 Your online reputation is crucial in moulding how others see you or your firm in today's digital age. Similarly, creating and maintaining a great online presence is critical for establishing trust, credibility, and success. In this informative blog post, we will look at effective strategies, important ideas, and typical questions to assist you navigate the process of developing and managing your internet reputation.
At Techsharks, a prominent influencer marketing agency in India, we recognize the value of a solid online reputation. As the digital world grows more interconnected, it is critical to promote yourself or your firm in the best light possible. In addition, we are committed to guiding you toward developing a positive and influential online presence using our skills and experience in the tech industry.
Building and Managing Your Online Reputation: Your Success Passport
In today's digital world, your internet reputation with the help of digital marketing tools has a significant impact on how people perceive you. Likewsie, building and controlling your internet reputation is critical for success whether you are an individual professional, a small business owner, or a freelancer. In this blog article, we will walk you through step-by-step tactics for establishing, improving, and safeguarding your online reputation through influencer marketing strategy and Website design ensuring that it accurately reflects your experience, trustworthiness, and professionalism.
Step 1: Evaluate Your Present Online Presence
Begin by doing an in-depth evaluation of your current web presence. Look up your name or company on search engines and social media networks.
Take note of any unfavourable or irrelevant content that appears, and evaluate the overall reputation impression that it creates.
Step 2: Establish Your Brand
Define and successfully communicate your brand. Moreover, create a personal brand statement that displays your distinct abilities, knowledge, and values.
Then, use this statement to guide all of your online actions and content development.
Step 3: Create Professional Online Profiles
Create professional profiles on relevant social media networks like LinkedIn, Twitter, and industry-specific forums.
Include a quality photo and an interesting bio. In addition, get a link to your website or portfolio on these profiles.
Step 4: Content Development and Curation
Create and publish valuable, insightful, and entertaining content about your area of expertise regularly.
Publish blog entries, articles, or videos that demonstrate your expertise while also providing value to your target audience.
Curate and disseminate useful content from authoritative sources with your network to establish yourself as a thought leader.
Step 5: Communicate with Your Audience
Respond to comments, answer questions, and participate in relevant social media debates to actively engage your audience through an influencer marketing strategy.
Then, build ties and connections with influencers, peers, and potential clients or consumers to foster an online community.
Step 6: Keep an Eye on your Online Reputation
Set up Google Alerts or use online reputation management tools to monitor your internet reputation regularly.
Respond to any bad evaluations or comments as soon as possible, and do so professionally and constructively.
Lastly, seek good feedback and testimonials from delighted clients, customers, or coworkers regularly.
Step 7: Adhere to Ethical Digital Etiquette
Be aware of your online activities and follow ethical digital etiquette. Avoid engaging in contentious debates or uploading inappropriate content.
Keep in mind that your online actions and interactions affect your total reputation, so keep a professional and respectful online presence.
Step 8: Seek Professional Assistance If Necessary
Consider hiring a professional online reputation management company or consultant if controlling your image through online reputation management becomes too time-consuming or burdensome.
They may aid with the monitoring of your online presence, the implementation of reputation management initiatives, and the resolution of any reputation-related difficulties.
Finally, your online reputation via a reliable influencer marketing agency is a valuable asset that can have a significant impact on your personal and professional success. You can establish and manage a great online presence that demonstrates your experience, credibility, and professionalism by following these step-by-step tactics. Likewise, remember that putting in time and effort to establish your internet reputation is a useful long-term strategy that can lead to interesting opportunities and help you develop a strong personal brand. So, begin applying these measures right away to regain control of your online reputation journey.
Building and Managing Your Online Reputation: Strategies, Tips, and Answered Questions
In the digital age, your internet reputation is extremely important in moulding how others see you or your company. In addition, it is critical to manage and maintain everything with a positive online reputation management based on the benefits of search engine optimization for web development and website design to establish trust, credibility, and success.
Begin with a Solid Foundation:
What actions can you take to build a solid internet presence?
How significant is consistency across many web platforms?
Provide Outstanding Customer Experiences:
How can outstanding customer service build a strong internet reputation?
What initiatives can you put in place to exceed your customers' expectations?
Encourage and Manage Online Reviews:
What is the influence of online reviews on your reputation?
What strategies can you employ to generate favourable evaluations and deal with bad ones?
Utilize the Power of Social Media:
How can social media platforms assist you in shaping your online reputation?
What tactics can you use to effectively engage your audience?
Check and Respond to Feedback:
Why is it necessary to frequently check your internet reputation?
How should you handle positive and negative feedback?
Create a Positive Online Persona:
How can personal branding help your online reputation?
What actions can you take to present yourself or your company in the best possible light?
Addressing and Overcoming Obstacles:
What should you do if you come across unfavourable or inaccurate information online?
How can you repair a tarnished online reputation?
Creating and maintaining an internet reputation takes time, work, and smart strategy. You can create a favourable online image that represents your values, reputation, and competence by applying the correct methods and following best practices. All of this is important to maintain a good online presence, remember to continuously monitor, engage, and respond to criticism. Lastly, you are now able to take control of your online reputation based on the benefits of search engine optimization with digital marketing tools and set the way for long-term success, thanks to the insights and ideas presented in this article.
Also Read :- How AI and Digital Marketing Are Changing the Industry